Denial and the 3Ps.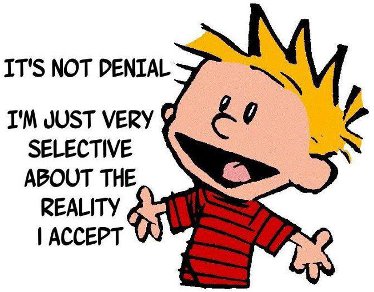 Have any of you Coaches ever had a client say anything like this....?
"Yes I can see how I'm creating my experience of life but those idiots really are ruining the country."
"I realise that when I'm doing other stuff I don't think about food but that's just denying the issue."
"I'd be fine if it was just my thinking but it's not - she actually is a bitch."
"If we don't think about the things that cause us stress we're just being a Pollyanna and ignoring the real world problems."
These comments resona…
Categories