Mousy-locks and the two bears.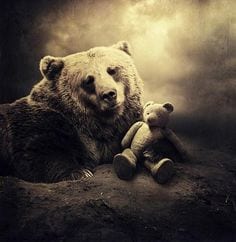 Once upon a time there was a beautiful young girl with long golden hair. Well... an average looking 35 year old with shortish brown hair. Her name was Mousy-locks.
Mousy-locks worked in marketing. She wasn't particularly confident at the best of times. Speaking in front of people was always an ordeal for her. She feared all sorts of things: criticism, people laughing at her, getting things wrong, looking foolish or stupid...
Above all, though, she dreaded meetings with her boss's, boss's boss. He …
Categories